STOP THE CAP:
The billionaire owner of France's largest cable operator has acquired St. Louis-based Suddenlink in a surprise $9.1 billion deal, and it is likely only the first move for the Altice Group in the U.S. cable business. But it may not be a welcome one for customers, employees, and suppliers of America's seventh largest cable company about to be introduced to the notorious "Drahi Method" of conducting business that French newspaper La Parisien calls "brutal."
The acquisition of Suddenlink represents a modest first step for a company that hopes to divide its business half in Europe and half in the United States. Incorporated in Luxembourg for tax-savings purposes, most of Altice's interests in the cable business are in France and its overseas territories. Numericable is Altice's cable brand in Luxembourg, France, and parts of Portugal and recently acquired SFR is Altice's fiber broadband and mobile brand in French-speaking Europe.

Moroccan-born billionaire businessman Patrick Drahi sees investing in cable as a great opportunity to build needed cash flow from America's pervasive broadband duopoly. Altice is heavily in debt, financing a whirlwind of acquisitions including Israeli cable and mobile providers, Portugal's largest telecom company, a mobile carrier in the Dominican Republic, in addition to SFR, France's second largest wireless company, all mostly paid for with debt and junk bonds. That's a long way from Drahi's early days in cable, when he sold service door to door for his small regional Internet and cable-TV company in France's Alsace region.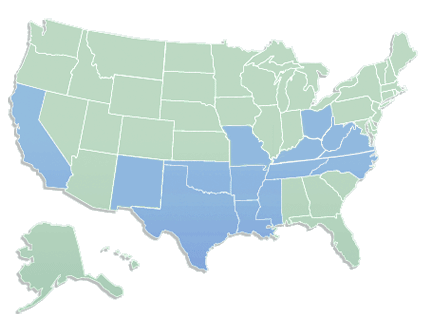 His mentor is Dr. John Malone, America's former cable magnate, who followed a similar pattern of buying up cable companies across the United States in the 1970s and 80s to create Tele-Communications, Inc. (TCI), then America's largest cable company (it was later sold to Comcast). Drahi shares Malone's philosophy for cash flow-generating acquisitions: "Always start with cable." He has plenty of opportunities in the United States, which unlike Europe is largely a cable broadband duopoly in big cities and a monopoly everywhere else. While Drahi confronts revenue erosion from European telecom price wars among phone, broadband, and television companies, he has plenty of room to raise the rates on captive customers on the other side of the Atlantic.
The average Suddenlink customer lives in a small to medium-sized city in West Virginia, Texas, Arkansas, Louisiana or Arizona. Suddenlink is well-positioned to sell its 1.5 million customers broadband service, because the alternative is usually low-speed DSL from companies like Frontier, Windstream, CenturyLink or AT&T. Drahi will sell all the services Suddenlink traditionally has, but customers can expect to pay a higher price.
Drahi has decided to focus on his high-end customers and has stopped competing to win customer volume based on price. The customers that pay the most for service also get the best customer service. If lower-end customers feel ignored and decide to leave, that is increasingly an accepted fact of life by Altice management. As a result, Numericable-SFR continues to lose mobile and market share in Francophone markets because customers have found better deals elsewhere. But the company is still keeping its best customers well-pampered and they have stayed, so far.
Life will be anything but pampered for Suddenlink employees and suppliers, who will soon be targeted for Drahi's traditional culling of the herd and vicious cost cutting. European capitalists look in awe at "the Drahi Method," a program of ruthless cost controls, job cuts, and threats visited on every acquired company. The French press is buzzing about Drahi's latest acquisition in the United States, and wonder if Drahi's slash and burn management style was better suited to America's greed era of the 1980s and not the Obama's 'we are better than that' era of the 2010s. But they know the story of how Drahi takes over is always the same.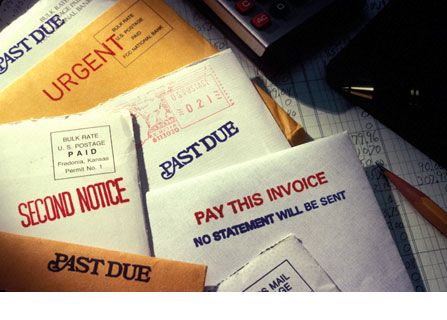 After each acquisition is complete, Altice flies in a small team of executives who live to slash costs. It's what Le Echos calls "helicopter management." Many middle and upper management at the acquired companies are terminated instantly, replaced with relocated Drahi loyalists. Salary freezes are imposed on those remaining and are indefinite. Job cuts in customer service are frequently next and are sometimes severe. In fact, the company's relationship with its employees is so bad, the French trade union CFDT has taken several actions against Altice-owned SFR-Numericable over pay freezes and terminations they call unjust for a company collecting a profit margin of more than 25%, even during a price war.
But the worst is reserved for the suppliers that provide everything from coaxial cable to paper for the office printer.
"Suppliers are fifth wheel," complained one French company that considered itself extorted to hand over a 40% discount just to get their past due invoices paid. One told Le Monde the best a supplier can hope for from an Altice-run company is to barely survive. Many more die than live.
Sometimes, the hardball tactics against suppliers and vendors seem to backfire on the company. Les Echos shares the embarrassing story of the major SFR-owned mobile store that had a big problem. This past January, the demonstration display where customers can sample the latest tablets and smartphones was curiously empty, except for a few employees milling around a coffee machine placed there to take up some of the empty space. Where were the phones and tablets to show off to make the sale? The distributor who supplies SFR had not been paid. No payment, no phones.